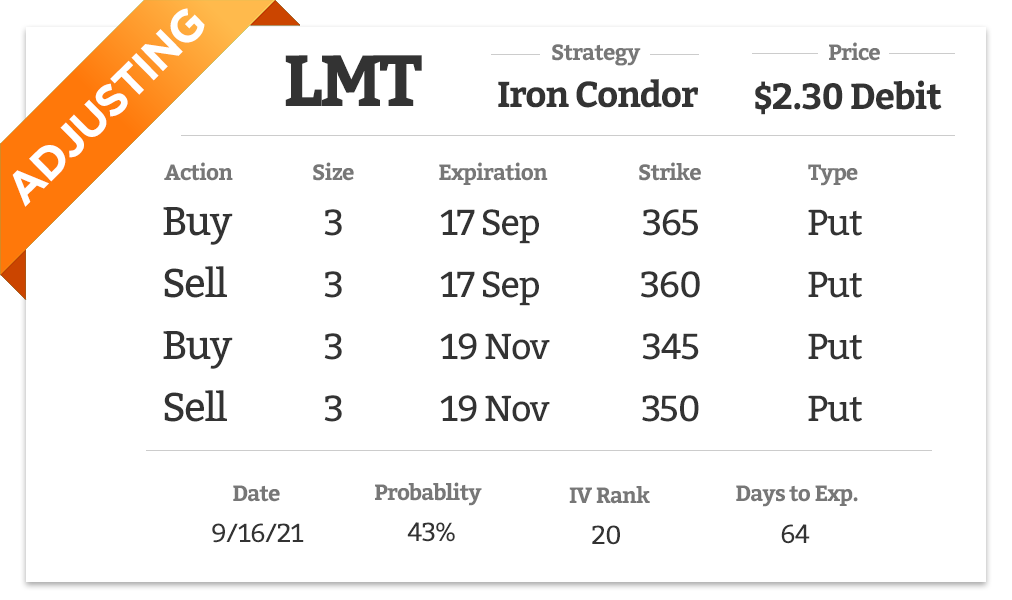 One member has reported getting exercised on the part of his Lockheed Martin (LMT) Sep 365 puts. With the stock down again today, the likelihood of more puts being exercised before tomorrow's trading session is high.
There is more volatility today, and like all of our readers know, we have been proceeding with caution over the last 6-weeks. The strategy has served us well. However, LMT was one of the casualties over this time. Fortunately, we adjusted to pick up a little more premium, bringing our total up to $3.50. On a $5 widespread, that means we lost $1.50 per contract.
However, we are still buyers of Lockheed Martin, and we feel a bottom may be forming around the current level. To track this, we have been following several stocks very closely and using a 38.2 Fibonacci retrace level. We feel the Dow is nearing the bottom. The bottom could be in tomorrow or early next week, but we are getting close.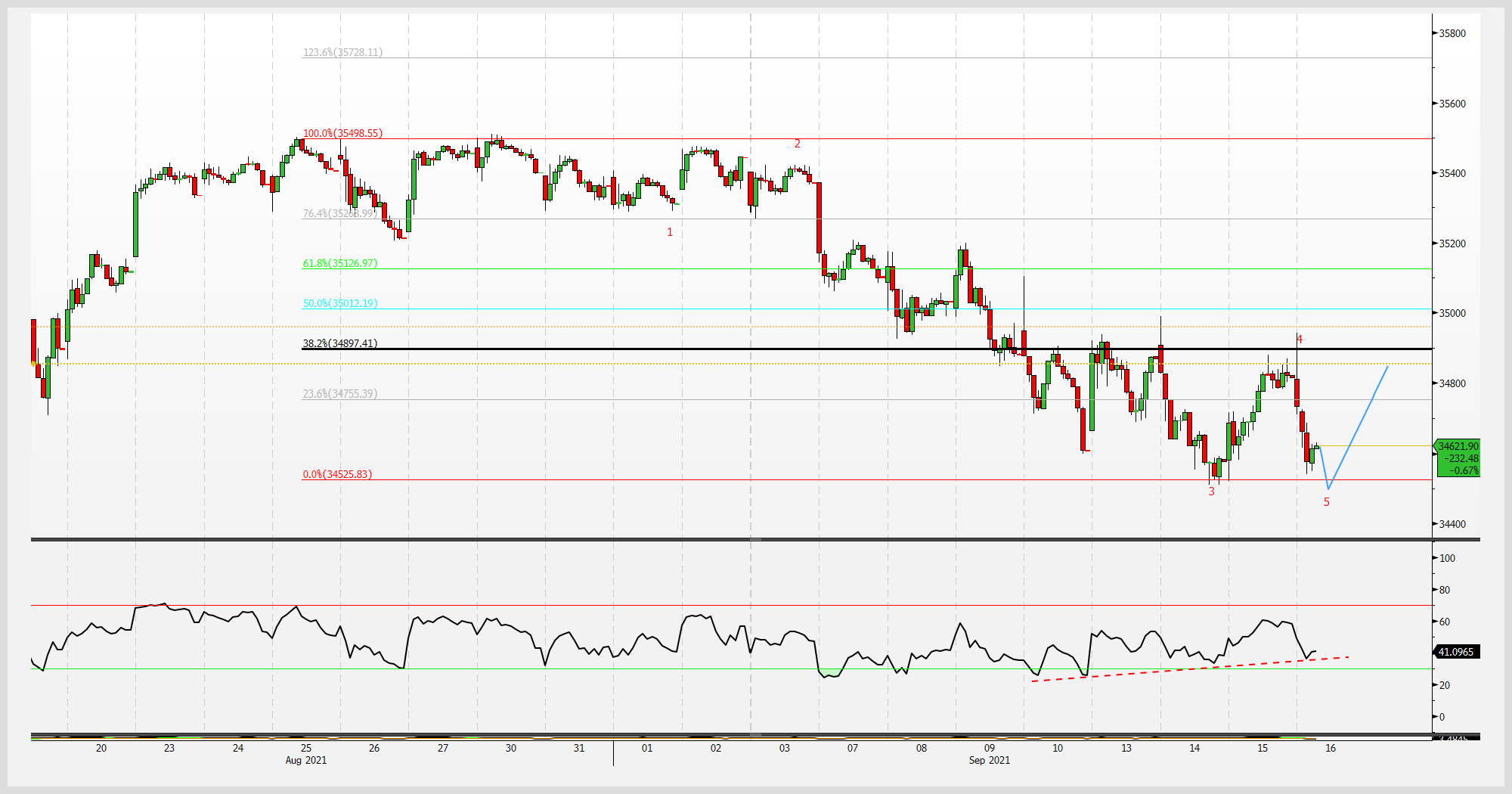 The black line is the 38.2% Fibonacci retrace level. Note the RSI at the bottom is diverging with each new low. This is a warning that bears are losing momentum.
For these reasons, we want to take a more aggressive adjustment on LMT. Here we will buy back our LMT 360/365 put spread for $5. We will then let the call side of the spread expire tomorrow.
I then want to sell the LMT Nov 345/350 put spread for $2.70. Here our max profit will be what we sold the spread for, while our max loss will be 2.30 (5 – 2.70).
This means we will have a total debit of $2.30 on the adjustment (5 debit – 2.70 credit)
In the event that you cannot get a fill for a $2.30 debit, you can pay up to $2.35. The market maker should fill you for a max price of $2.35, but if that does not happen, I would not recommend paying more.
Instead, I would recommend selling the Nov 345/350 put spread for $2.70, then calling your bank and exercising the Sep 360 puts after the close or waiting for them to exercise automatically at the end of the day tomorrow.