Option Strategies Insider is an all-in-one training and research center that gives members access to option training and in-debt analysis on opportunities to profit in the stock market. Our mission is to teach our members how to use options properly and then find investments that allow us to profit no matter which way the stock market moves.
Three Products To Choose From
Free Membership
Our free membership includes our award-winning options trading course that consistently gets high reviews and consistent praise for its ability to take a complicated topic like options trading and make it easy for almost anyone to understand.
This course was created by a real professional options trader. Not just someone who claims to be a self-proclaimed professional, but by someone who actually worked on the options exchange for one of the largest investment banks in the world handling massive institution order flow.
If you're going to sign up to any options training course, this should be the one!
The course is broken down into two sections, beginning and intermediate. So, whether you're learning about the power of options for the first time or a seasoned trader, you will come away with the insight to boost your options game to the next level.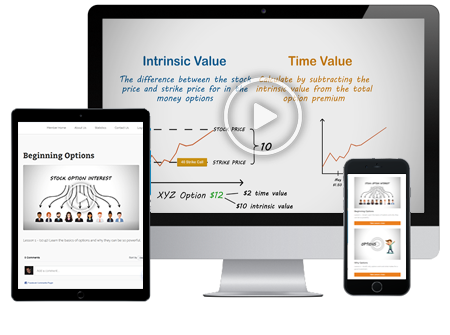 Our goal is to ensure you learn how to trade options the right way from the start, laying the groundwork so that you develop the right habits and know how to propel your money management skills to the next level.
Here we introduce the reasoning behind options trading and why it can be such a powerful tool. This includes how to understand options, risk versus reward, reading option chains, understanding profit and loss, plus a whole lot more.
Our course is not only full of high impact option trading knowledge, but it's delivered to students seamlessly through our 2-D animation style. NOT another lame and boring PowerPoint presentation, no way!
Here we utilize auditory and kinesthetic learning by creating a visually appealing spectacle that makes learning easy and fun while giving all members a power recourse they can always refer back to when needed.
Monthly Trades
Free membership is only instructional.
Safety Meter
About
The Free Membership is our entry level membership that contains hours of our award-winning options strategy training. This module is perfect for beginners who are looking to understand option and how to trade them effectively. Our 2-D animation presentations makes learning options strategies easy and fun by mixing auditory and kinesthetic learning with charts, maps, and diagrams.
Executive Membership
The Executive Membership lead analyst Chris Douthit has been implementing this strategy, which mainly consists of selling premium with defined limited risk for nearly 20 years. Here he research companies that are likely either to run up, move down, or trade relatively flat and apply the appropriate options trade to capture volatility and profit.
Chris' ability to find those winning trades has earned him one of the most impressive track records in the industry, winning over 90% of this trade since founding the Executive Membership in 2015. His ability to beat the market has even been covered on NASDAQ.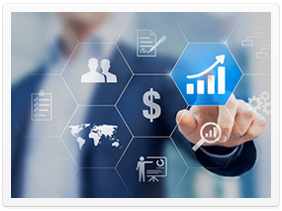 Chris has such a great track record because he spends several hours every day looking at balance sheets, evaluating news, measuring volatility and understanding the overall market.
The Executive Membership implements the core option trading advantages, by mixing highly probable situations, scaling the probability of success, and putting the element of time on our side. This strategy has smashed the S&P 500 year after year averaging nearly 50% annually.
This membership uses a classic volatility strategy while at the same time combining research so that members may make many small wins that turn out huge returns over time.
Monthly Trades
Safety Meter
About
Our Executive Membership features our highest converting ideas on US stock listings and ETFs. Here we use options to beat the market by providing traders with highly researched trades so that we may capitalize on volatility and discrepancies within the market. Over the last three years we have averaged over 90% success rate and 50% annual return on capital. Here we release three to six trades monthly.
Ultra Membership
The Ultra Membership unlocks all features within Option Strategies Insider, including our investment-advisory designed to use options to take advantage of long-term promising situations in companies that we think will change dramatically over time.
Here we focus on digging deep into company balance sheets, culture, innovation, market settlements, politics, disruption, or any other factors that will cause a company to have a substantial change in market cap, whether that be up or down.
Our in-depth research reports share our perspective and understanding of both the industry that the companies that operate within them. We will help you understand the inside of the companies we cover and explain how we are going to gain wealth by seeing what is going to change the value of an asset before the general population or even media outlets.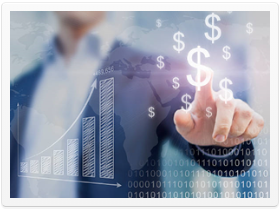 These types of investments are long premium or a mix of long and short premium, the majority of them will be decaying assets, which warrants higher risk, and has a lower probably of success vs. our Executive Membership.
Although this is true, it should be understood that the wins in the Ultra Membership are often much larger. Subscribers who follow this advisory can have gains as high as 300% or more per trade.
Monthly Trades
Safety Meter
About
Our Ultra Membership is for traders looking to make a definitive commitment to their financial future. It includes everything that our other two memberships come with, while also including long-term powerplay investment types that can result in massive returns in a single trade. Here we dig deep to find that rare situation that we can explode over time. The Ultra membership releases one to two trades monthly.