Parex Resources (OTCMKTS:
Parex Resources Performance – Parex Resources Investor Presentation
COVID-19 and the resulting collapse in oil prices have caused Parex Resources to cut production by roughly 10%. That's come due to a massive more than 50% decline in the company's drilling program from $43 to $20 million and capital expenditures cut from $208 million to $77 million (over the first 6 months).
Those massive cuts have meant to protect the company from a more than 50% decline in EBITDA. However, it's also worth noting here that the company's 2P reserve life continues to remain a decade, highlighting the strength of the company's exploration picture. At the same time, the company has repurchased some shares during the collapse, although we'd like to see it grab more.
Parex Resources Oil Reserves and Netback
The company has an impressive portfolio of assets and is continuing to develop those assets while working on its netback.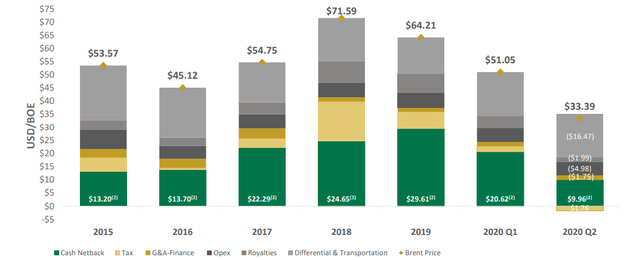 Parex Resources Cash Netback – Parex Resources Investor Presentation
Parex Resources saw net USD / BOE earnings of $33.39 in 2Q 2020 down from $51.05 in 1Q 2020 and $64.21 in 2019. The company has worked hard to maintain its netback though, with $9.96 / barrel netback in 2Q 2020. That still comes out to $41 million in CFFO in the worst quarter of the collapse, enough for the company to cover its capital spending for the quarter.
The company's financial ability is well highlighted by its continued performance here during the collapse. The company's finding & developing costs have remained low at $7.5 / barrel, which is more than manageable with the company's expense profile. With Brent back in the mid-$40s, the company stands to see its netback increase significantly.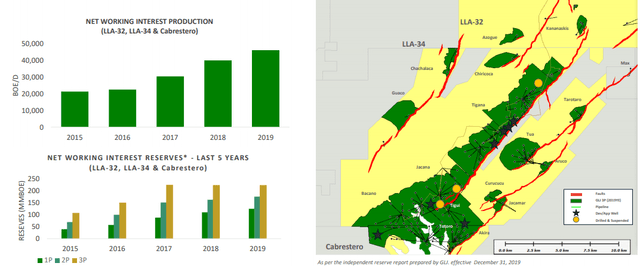 Parex Resources Discoveries – Parex Resources Investor Presentation
Parex Resources has a long history of continuing to develop its reserves and net production. That makes us think that the company's 10-year reserve life actually has significant ability to expand further. The company's production has doubled since 2016 as the company's 1P reserves have more than doubled and its 3P reserves gone up by 50%.
Colombia, as a country has seen its stability improve significantly, which supports its continued production from its reserves. We expect the company to continue on its trend
Parex Resources Shareholder Return Opportunity
Parex Resources plans to focus these coming years on increased shareholder returns despite the difficulties associated with COVID-19.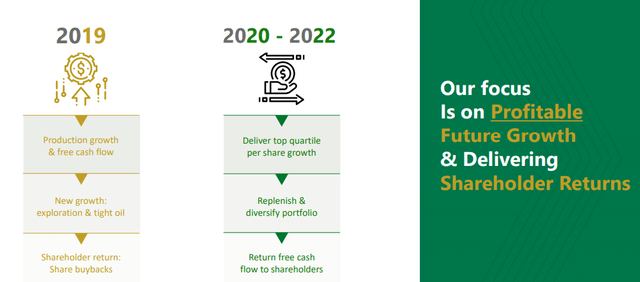 Parex Resources Shareholder Returns – Parex Resources Investor Presentation
Parex Resources FFO of near $4 / share, or $571 million, with capital expenditures of $208 million in 2019 (a normal year) came with FCF of more than $350 million. Given the company's current market capitalization, that's a FCF yield of 20%. That's an incredibly strong yield for investing at the current time.
The company's 2020-2022 target is delivering top quartile per share growth as the company as it continues to replenish its portfolio and return cash to shareholders. The company bought back more than 10% of its outstanding shares in 2019 and still has no debt meaning it has the opportunity to expand debt significantly.
For reference, in 2019, most companies had multiple times their adjusted EBITDA in debt, which would mean the opportunity for $1-2 billion in debt expansion for the company. We can see the company going after cheap competitors, like Gran Tierra Energy (NYSEAMERICAN: GTE) which has less than $100 million in market capitalization.
Parex Resources ability to continue rewarding shareholders going forward means that its likely to provide outsized shareholder rewards despite its recent difficulties. The company's continued netback in a down market is exciting and shows its potential strength as markets recover.
Parex Resources Risk
Parex Resources' risk is quite obvious. The company is susceptible to low oil prices as seen from the company's netback going from near $30 / share in 2019 to $10 / share for the most recent quarter. That meant that the company's CFFO and ability to reward shareholders also dropped significantly. Should that continue or happen again the company's ability to generate the cash flow for shareholder rewards drops significantly.
Conclusion
Parex Resources has a long history of shareholder rewards and generating strong cash flow. The company has continued to maintain strong netback through 2Q 2020, the worst quarter of the collapse, and has decreased its capital expenditures significantly. The company continues to have no debt and has continued to opportunistically repurchase shares.
Going forward, we expect the company to continue building up its asset portfolio. The company has a long history of increasing its reserves and production. The company's 2020 was difficult but we expect it'd be able to recover. As the company focuses on shareholder rewards then 2020-2022 should have leading shareholder rewards.
The Energy Forum can help you generate high-yield income from a portfolio of quality energy companies. Worldwide energy demand is growing and you can be a part of this exciting trend. 
Also read about our newly launched "Income Portfolio", a non sector specific income portfolio.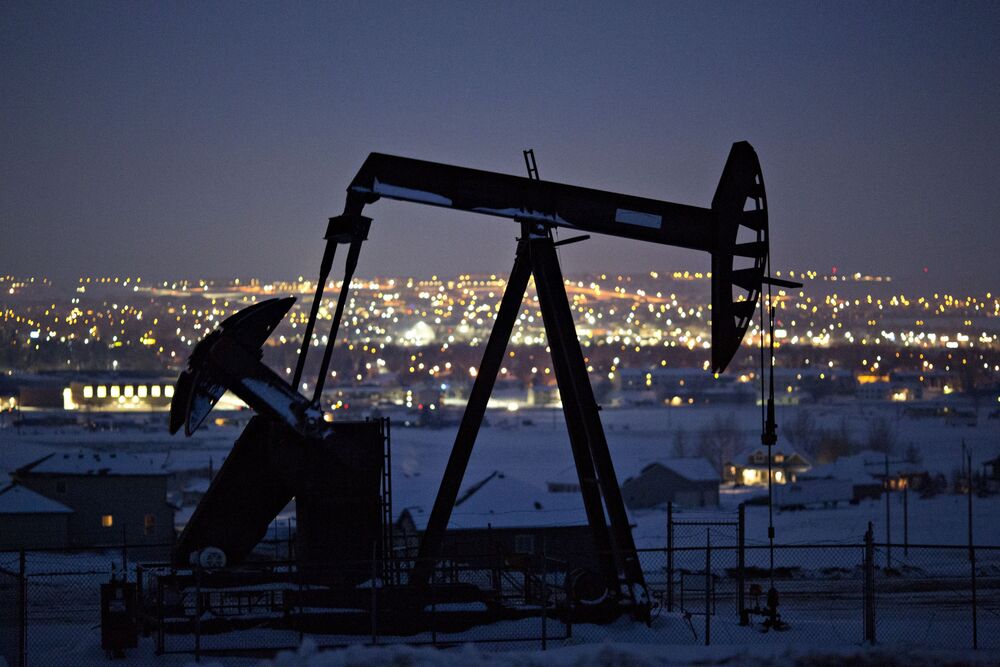 The Energy Forum provides:
Managed model portfolios to generate high-yield returns.
Deep-dive research reports about quality investment opportunities.
Macroeconomic market overviews. 
Click for a 2-week free trial, with an unconditional money back guarantee and 47% off of our popular annual plan! There's nothing to lose and everything to gain!
Disclosure: I am/we are long PARXF. I wrote this article myself, and it expresses my own opinions. I am not receiving compensation for it (other than from Seeking Alpha). I have no business relationship with any company whose stock is mentioned in this article.
Editor's Note: This article covers one or more microcap stocks. Please be aware of the risks associated with these stocks.