After a sharp correction that also impacted other titania market heavyweights, the stock of Kronos Worldwide, Inc. (KRO), a global producer of value-added titanium dioxide pigments, is yielding more than 7.5%, which value investors may find appealing.
Nevertheless, there are a few nuances that my esteemed readers should bear in mind before considering buying this inexpensively valued high-yield stock.
In many cases, when a cyclical basic materials company has a high-single digit dividend yield, it means the DPS cut is in the cards, and the Board is just postponing the inevitable step, pondering options to buttress liquidity using fresh debt. Another argument against buying KRO at these levels is the "Bearish" Quant Rating, heavily impacted by unsatisfying Profitability, Momentum, Revisions, and Growth Scores, while the only bright spot is its relatively appealing "B" Value Score.
However, I would not say KRO is in dire straits or on the cusp of dividend reduction. Essentially, its financial position is way more firm than in 2009, when Kronos was too vulnerable, and at least I would like to believe that the DPS cut will not materialize this year.
Now let's delve a bit deeper to assess why the fundamentals are so weak and if it is worth considering buying the stock for income at or close to $9.6 per share.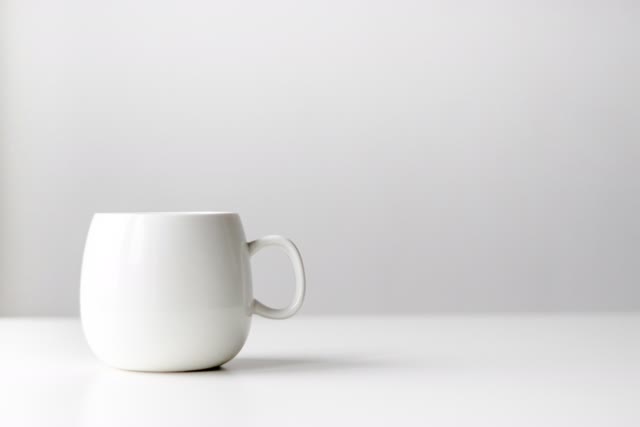 Anything that is bright, white, or opaque was likely manufactured using titanium dioxide pigment. Source: Unsplash
A plethora of risks
First, Kronos' financial performance is intimately intertwined with the pace of the global economic expansion. Most of the company's customers purchase its titanium dioxide to use it in the production of coatings and plastics (see page 5), the materials that are in high demand when the economy is running on all cylinders. Its inherent cyclicality tied to the global economic sentiment makes stable revenue expansion and predictable cash flow generation unachievable. Its revenue fluctuates, as do cash flows.
On top of that, the gross margin is heavily dependent on the prices of the raw materials, e.g., sulfuric acid and ilmenite. Fluctuations in the feedstock prices together with changes in demand pose a major threat to revenue, profitability, FCF and, consequently, dividend sustainability. The shrunk gross margin hammered by the increased cost of goods sold was one of the culprits of negative LTM FCF that I analyzed in my previous article published in August 2019. By the way, the above-mentioned bleak Profitability Score is a direct consequence of unstable margins heavily influenced by feedstock prices.
In the past, Kronos Worldwide once suspended the dividend citing macro headwinds. It was in 2009, amid the Great Recession. After the economic turmoil was over, KRO reinstated shareholder rewards in Q4 2010 and had been gradually increasing the DPS in the 2010s. As a quick reminder, in 2009, U.S. real GDP fell 2.5%, while world real GDP was down 10 basis points. According to the International Monetary Fund, in 2020, the U.S. economy is about to contract 5.9%, while the global real gross domestic product is due to be 3% lower than in 2019. But here is one intricate matter. Kronos' sales are mostly concentrated in Europe. To be even more precise, most of its customers are located in Germany, where it has two plants in Leverkusen and Nordenham. As it was mentioned in the 2019 Form 10-K (see page 5), Kronos is "the leading seller of TiO2 in several countries, including Germany, with an estimated 9% share of worldwide TiO2 sales volume in 2019." The IMF forecasts the 2020 real GDP of the Euro area to creep 7.5% lower, while Germany will lose 7%. Another way of saying the crisis triggered by the coronavirus pandemic is much deeper than the Great Recession, and hence, the risks of Kronos' dividend reduction are materially higher, at least upon cursory inspection.
The DPS survived the very beginning of the economic crisis we are in. On May 20, the company declared a $0.18 quarterly DPS. But it is not guaranteed that the dividend will survive this storm, even despite a sizeable cash pile on the balance sheet. Though its financial position in end 2008 was far weaker than today given a meager amount of cash, $637.7 million in long-term debt (see page F-4), and deeply negative FY08 free cash flow, it does not mean KRO will not scale the dividend down in the near future to address issues spawned by the weak macro environment. Any company can motivate the dividend cut by the necessity to cope with strong headwinds that require changes in the capital allocation policy. Even the energy industry mammoth Royal Dutch Shell (RDS.A) had to acknowledge the dividend was too high.
Next, while the market is thinking the coronavirus has retreated and that we are precisely at the dawn of the 21st century's Roaring Twenties, the threat has likely not abated yet, as the recent news from Texas vividly illustrated. If the local increase leads to the second wave, the magnitude of the economic crisis will be even more substantial.
Robust Q1 performance on the verge of the downswing
Kronos' Q1 results were overall inspiring, especially given the improvement of the top line, operating income, EPS, and cash flows in comparison to 1Q19. On a negative side, its FCF was sub-zero, likely as a consequence of the seasonal cash collection cycle.
The bitter truth is that the March-quarter results did not fully reflect the sapping demand for TiO2, and the Q2 and H2 will be much tougher. Analysts' consensus 2020 revenue estimate is $1.53 billion, or ~11.5% below the 2019 level. According to their forecasts, Q2 can be the toughest quarter with a 23.7% revenue contraction. Their predictions chime with the bearish sentiment of other TiO2 market heavyweights Tronox Holdings (TROX) and Venator Materials (VNTR). Both are expecting a sweeping reduction in demand, I reckon most likely precipitated by the destocking trend in their end-markets. In the Q1 presentation, Tronox, the second-largest player in the industry by production capacity (see page 10), mentioned the possible "high teens to low twenties" decline in the TiO2 2Q20 sales volumes vs. 1Q20. Nothing was said regarding pricing expectations. Another industry heavyweight, Venator, does not anticipate much pressure on prices but it shares its peer's gloomy outlook on the June quarter volumes, forecasting them "to decline 15-20% sequentially in 2Q20" (see slide 6).
A few positives
When assessing dividend sustainability, the analysis of financial position should never be ignored. To be frank, I reckon Kronos Worldwide's balance sheet is almost flawless, and there are a few reasons for that. First, in end-March, its Net debt/Net CFFO stood at 0.67x. The multiple is due to creep higher with 2020 cash flow factored in, but even if cash flow will be 2x weaker, the ratio will not surge to the threatening levels. Next, the company's interest expense is meager. In 2008, it equaled $42.2 million (see page F-6), while in 2019, it amounted to only $18.7 million (see page F-6 of the 2019 annual report), thanks to the optimization of the capital structure. The remarkably favorable maturities schedule (no sizeable maturities until 2025 (see page 35)) also somewhat inspires confidence that Kronos will not make a decision to sacrifice the dividend in order to buttress liquidity facing looming repayments of the principal.
Moreover, since 2010, KRO has never been organic FCFE-negative. Though it clearly had issues with dividend coverage in 2012 and 2014-2016, the last twelve months' dividends paid were more than adequately covered by free cash flow-to-equity.

Created by the author using raw GAAP data from Seeking Alpha
Another positive sign is that Kronos' insiders have been buying the stock at dips. I have already highlighted this fact citing the data provided by CNN Money in my previous article last year.
Final thoughts
Does KRO have resilient and steadily increasing FCF, relatively immune to the recessions? Unfortunately not. Its FCFE has been volatile in the past, and it will fluctuate in the future. On the positive side, its balance sheet is firmer than it was before the Great Recession.
Finally, even if KRO ultimately decides to become less generous regarding shareholder rewards, a higher dividend may return in 2021, when the global economy will likely recuperate. Anyway, it is up to an investor to decide if KRO is worth buying at the current price level or not.
Disclosure: I/we have no positions in any stocks mentioned, and no plans to initiate any positions within the next 72 hours. I wrote this article myself, and it expresses my own opinions. I am not receiving compensation for it (other than from Seeking Alpha). I have no business relationship with any company whose stock is mentioned in this article.