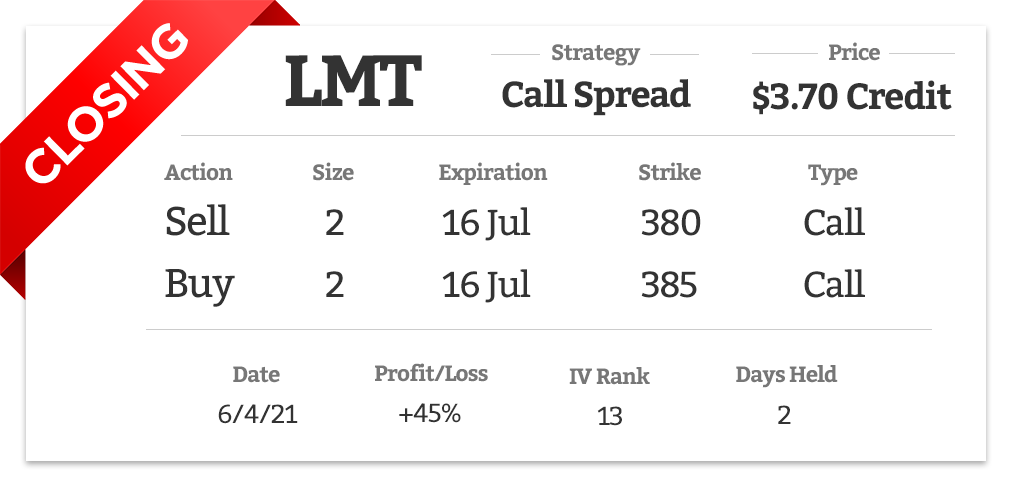 Lockheed (LMT) was a position we had been looking at for several weeks… It looks like we time this one nicely.
I don't want to take any chances on what next week might hold for us when we have a quick winner on her hands. So let's close the position today for a price of $3.70.
This gives us a two-day profit of 45% or $230 on a minimum order. This works out to be 8212% annualized. We will book the profits and continue to look for winning trades.