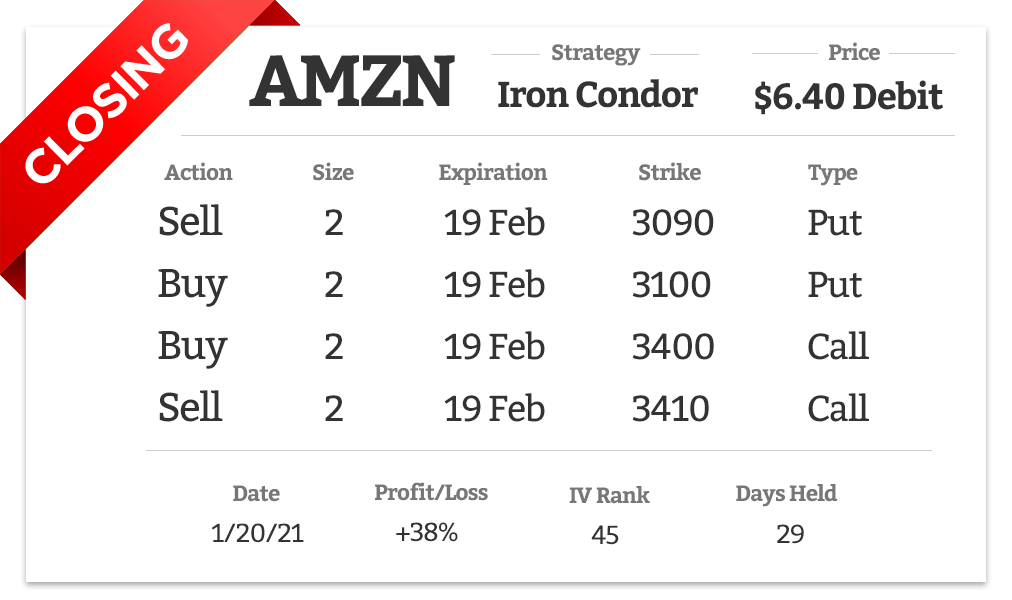 Amazon has now reached the sweet spot of our iron condor, and with earnings next week, it's time to take the profits and move on.
Amazon currently has a lot of things going for it. Atop the list is a report that Amazon prime memberships are at an all-time high. We do see the set-up of a wedge pattern starting to form within the name. If that were the play out, the stock would have a little bit further to go on the upside, but then we could see a possible breakdown from there.
I want to be out of the trade before that happens.
Today we want to play it smart by taking the profits the position has given us. Here we will buy the position back for $6.40, allowing us to take away $200 of profit. This works out to be a 38% return over 29 days or 478% annualized.