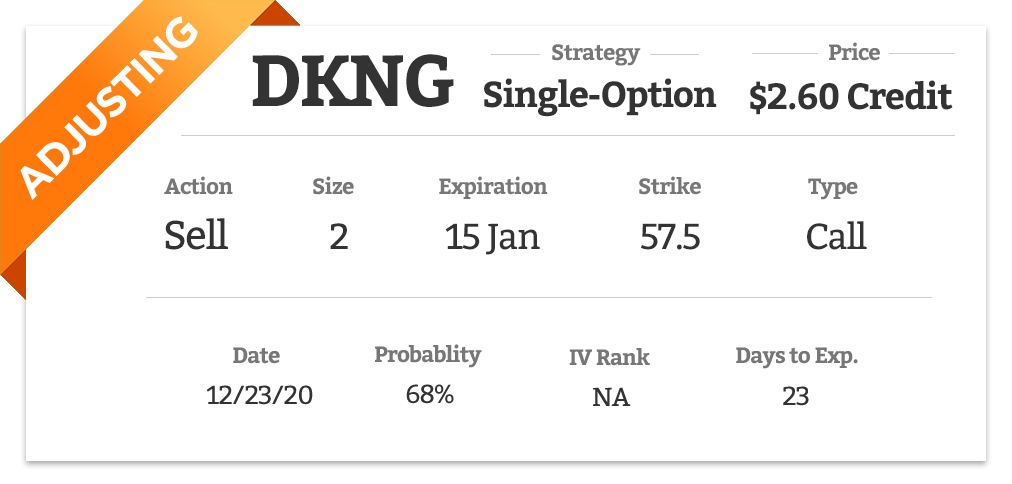 Today's recommendation is only for members who are in our September Ultra trade for DraftKings (DKNG).
We are currently up over $4000 on the position and want to continue to monetize our long-term calls to add additional income to our portfolio.
Here we are going to sell the January 57.5 calls for a price of $2.60, which will add another $520 to our account. Because be own long-term calls, we are able to sell short-term premium with zero risk.
Let's capitalize on the opportunity and continue to profit!