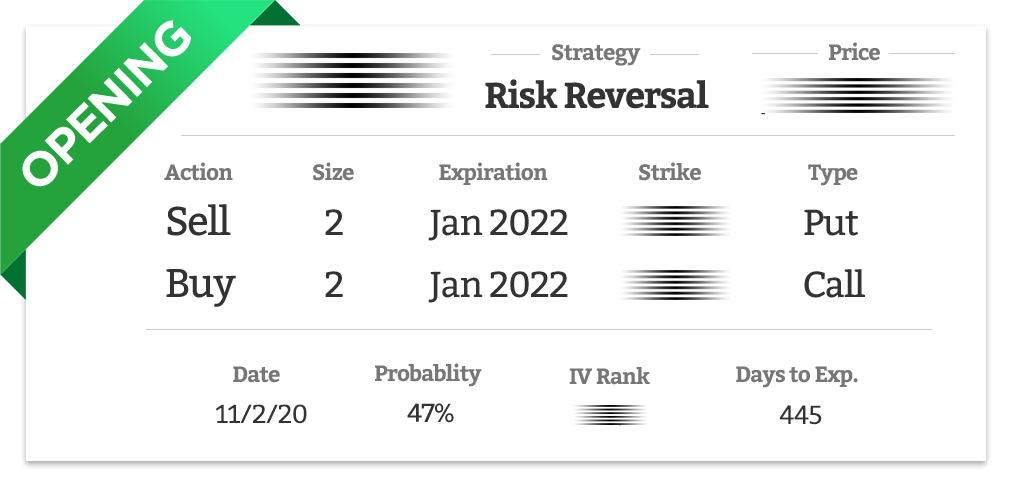 Over the past several years, legendary investors like Bill Ackman, Mario Gabelli, Peter Thiel, and Howard Marks began to launch special purpose acquisition companies (SPAC). For those unfamiliar with the process, the SPAC is designed to take companies public without going through the traditional IPO process.
One of the advantages of a SPAC is that the negotiations within the company can be done so that they are kept private from mainstream media.
SPAC shares are also available to individual investors. They're listed on the stock exchange and buyable through regular investment banks… And unlike other investments, they allow you to take a "preview" of the company before deciding to buy.
Option Strategies Insider members are already familiar with one company that went public through the SPAC process. I am referring to the sports-betting website DraftKings (DKNG). Our Ultra members are familiar with the trade.
We took an aggressive bull position in the stock when it was trading $34.50, only to have it trade up to $63 within four weeks, while at the same time adjusting the trade and putting a lot of money in our pocket in the process.
This month, we want to do it again with another aggressive trade in a SPAC company that could break out in a big way over the next several weeks.

This trade report is for our Ultra members only! To read the rest of this report you will need to select one of the options below…