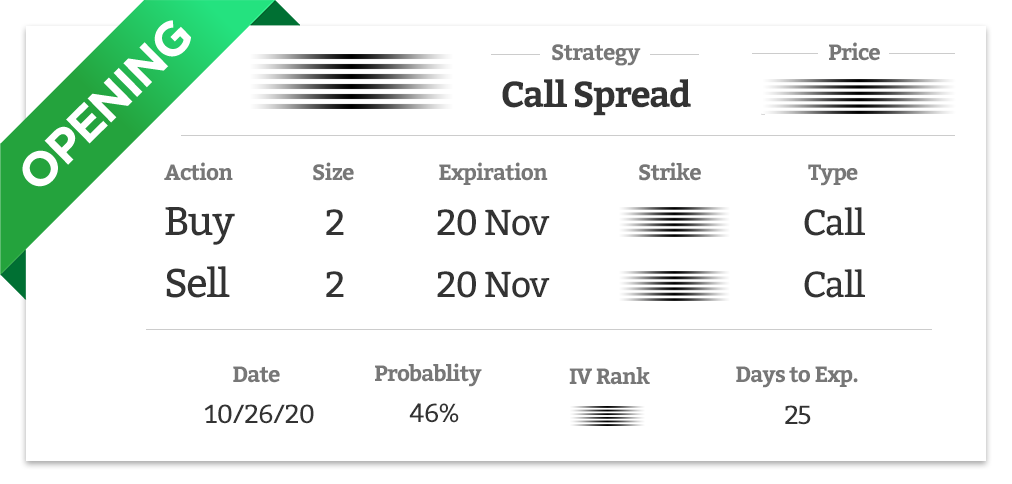 When OptionStrategiesInsider.com launched in 2015, we set out to put an end to misleading trading sites. One of these misleading sites was brought to my attention when one of my high net worth clients wanted me to explain how the options trading website he signed up for continued to claim profits while he lost money.
It didn't take long to find out how they manipulated their data to claim nearly every trade was a win…
These sites are typically run by entrepreneurs who have a lot of marketing or technology experience, but limited experience with finance.
As a result, OptionStrategiesInsider.com was born with a mission to find high probability trades combined with the most extensive research in the industry. This strategy has led us to achieve an extremely high probability of success over the years for our group.
For those who have been a member for a long time, we appreciate you, but you likely noticed a more aggressive approach in 2020. That wasn't by mistake…
Although I've been professionally trading for over 20 years, getting into the markets at the end of the dot-com boom, through the financial crisis, and now COVID, I've seen many massive market events. However, I still waste no time turning to professional traders who have been investing for 40 or even 50 years.
Experience is a resource that you should never take for granted.
2020 is not the optimal market for traders, but you get what the market gives you…
In March, we watched the markets get decimated. It didn't matter what sector you were in or how good a company's financials were. It was a complete market takedown.
We've had several days since then where all sectors were destroyed. There is no doubt this is a difficult market to navigate with a lot of unknown variables.
Is there a stimulus package coming out? Will there be a vaccine for COVID? When a vaccine finally comes out, will it be one and done, or more like a yearly flu thing? Who will end up winning the presidential election and steer the ship for the next four years?
Because there are so many unknown variables, an aggressive trading approach is the best strategy for the current time. Although it is true, the more aggressive the approach taken, the lower the probability of success, the benefits far outweigh the risks for todays trading environment.
When you take an aggressive approach to options trading, being correct about the trade will not only make you more money while risking less, but you can exit the trades much sooner.
The key here is risking less. If you've gone through our options trading course, you would know risking less lowers your probability of success. But with a highly uncertain market in front of us and with the recent memory of a market-wide takedown behind us, risking less is a tune we can all get behind.
For this reason, we want to embrace more risk but dig extra deep into our research…
That's why today we have a trade that we feel won't be affected by who wins the presidential election, is in a similar niche as a stock that exploded to the upside last week after earnings, and a company that we made big money on last year.
With this company releasing its earnings next week, we feel this set up is correct for another earnings explosion.

This trade report is for our Executive and Ultra members only! To read the rest of this report you will need to select one of the options below…