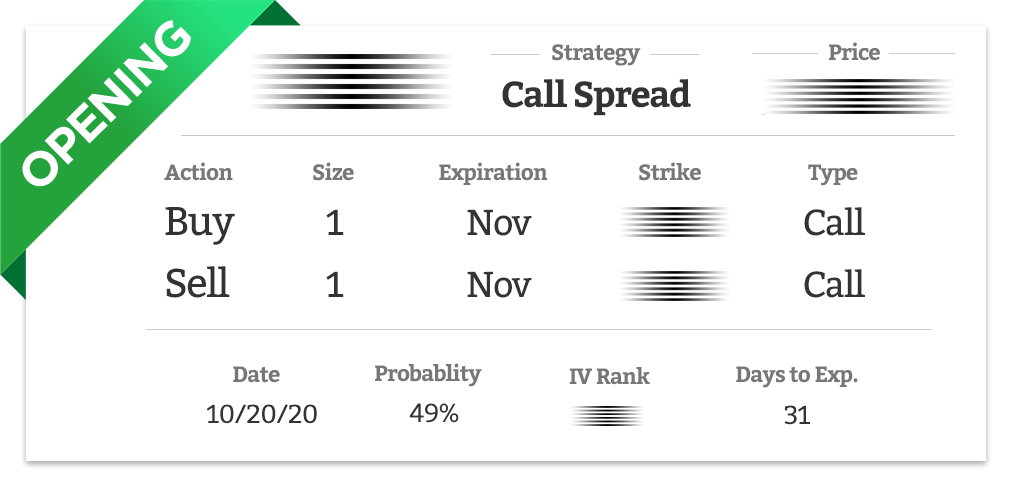 The current market is a hard one to trust…
We interpret the data, hear other people's opinions, experience big days, followed by big down days, but the last market crash is still in the back of our minds.
There is no doubt that COVID-19 has created a volatile trading environment, but more importantly, dramatically changed our lives. No one could've imagined the world we live in today a year ago.
Today, the economy shows signs of recovery, but you're probably still a little fearful of what's going to happen tomorrow.
If you're feeling that way, don't worry, you're not alone.
Upon watching CNBC yesterday, nearly every trader on the desk called for the market to crash once again. It's certainly possible, nobody has a crystal ball, but that's not what we are seeing.
Earlier this month, they said the same thing. We decided to do the opposite with a bull put spread on QQQ and pulled out another win.
If things are so bad, I want to look and find signs to support that theory. We just are not seeing that.
Look at the Transportation ETF (IYT). As you can see from the chart below, transportation stocks are now hitting new all-time highs. This is an important indicator for the current time we live in and the bull market in front of us.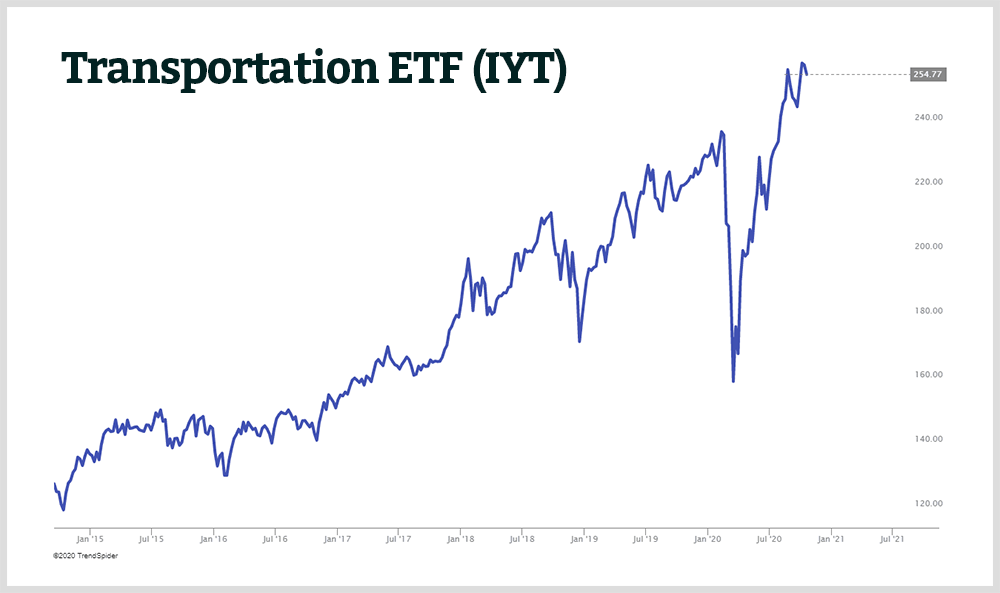 This index comprises of shipping companies like United Parcel Service (UPS) and Federal Express (FDX). It also has railroads like Norfolk Southern (NSC) and Union Pacific (UNP), and airline stocks like American Airlines (AAL) and Delta Airlines (DAL).
Even though they have been doing slightly better as of late, we know that the airlines are still doing poorly. But this is an excellent indicator of the overall market and the current economic recovery.
Our current lives are still dramatically changed, but the fact that the transportation stocks continued to break out is not only a good sign about the economy and the continuation of the bull market, but it's also a good indicator of where one company's stock is heading.

This trade report is for our Executive and Ultra members only! To read the rest of this report you will need to select one of the options below…