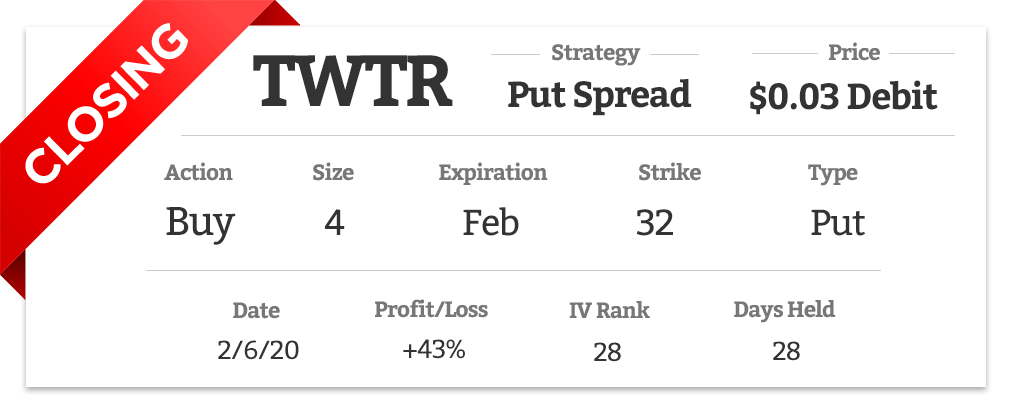 Twitter had a slight miss on fourth-quarter earnings, but revenue and user growth topped forecasts causing the stock to surge this morning. This was precisely in line with what we predicted, and we expect the stock to continue to trade higher during this election year. 
If we get another opportunity to jump back into Twitter, we definitely will.
This 28-day trade generated a 43% return and a $360 profit on a minimum order. 
I'm closing this trade by only buying back the 32 puts for $0.03, and leaving the 29 puts we are long open, as they have no value and pose no risk. 
I would've considered just letting this to run to expiration and expiring worthless, but for only $0.03, I don't want to risk anything over the next two weeks with the coronavirus still wreaking havoc on the world. 
I am pocketing the nice profit moving on!