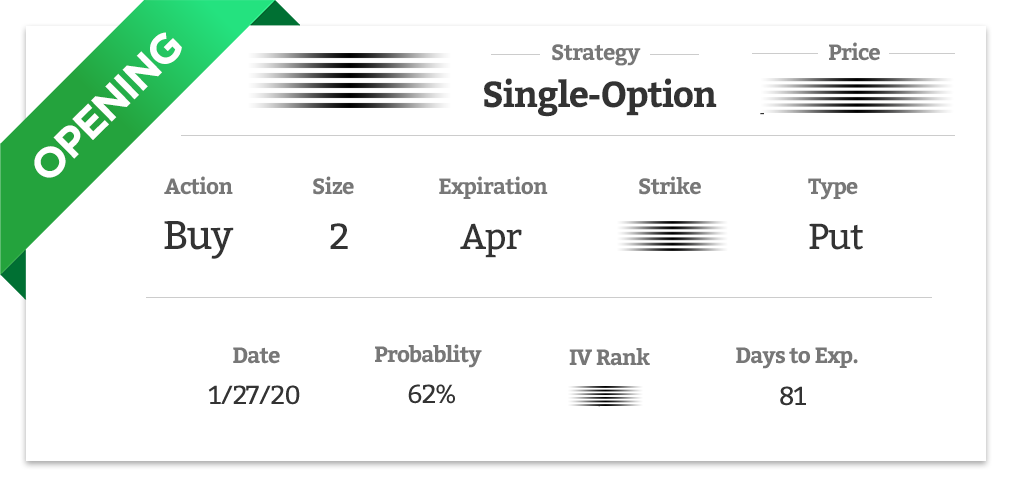 Volatility is one of the major factors that we center our trades around. It's something options traders love and use to their advantage to produce astonishing returns.
Members of Option Strategies Insider are no stranger to volatility or how to take advantage of it. Notable volatility plays from 2019 include CSX Corp (CSX), where we made a quick 96% return or Abbvie Inc. (ABBV), where we profited 100% in less than a month. Even better was the trade we just closed right before January expiration in Digital Realty Trust (DLR) that produced an incredible 126% return!
There will always be stocks with strong volatility plays, we just have to find them. Fortunately, we think we've located another great opportunity moving down the pipeline.

This trade report is for our Executive and Ultra members only! To read the rest of this report you will need to select one of the options below…