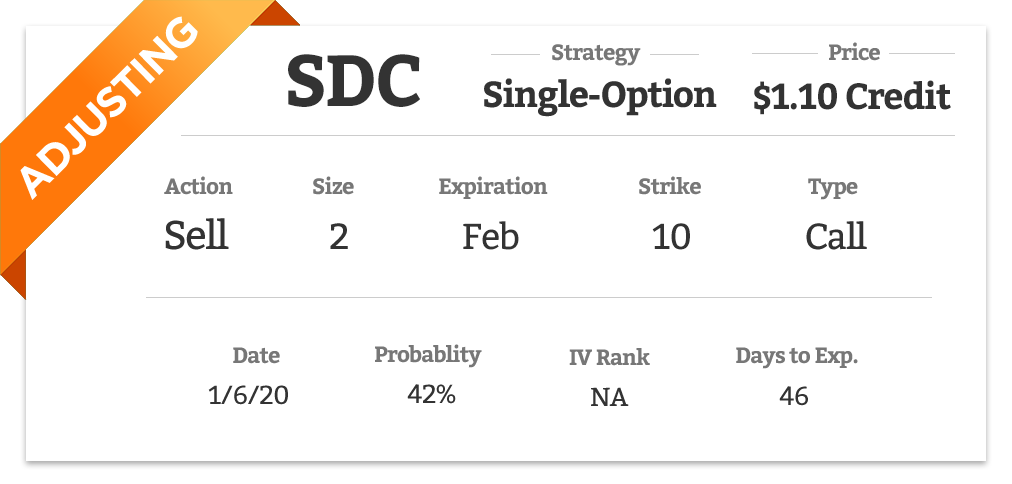 Smile Direct Club (SDC) announced Monday it has made an exclusive deal with Walmart (WMT) to debut a host of consumer products across its 3,800-plus U.S. stores and the retailer's website.
This has given us a nice boost to the stock and I want to capitalize by selling calls against the stock we already own again.  Our current cost basis is $7.90, and with the stock currently trading $9.86 we are up 25% on this two and a half month trade.
Here I want to sell the February 10 call for a price of $1.10, this will lower our cost basis to $6.80.That's pretty good, considering the lowest the stock has ever traded is $7.56. Us option traders are able to push our cost basis down even further than those who bought the stock at the low!
If the stock trades over $10 by February expiration, we will lose the stock, but profit $3.20.
This position should only be entered into if you already own Smile Direct Club stock and are adjusting the trade.